Biggest Gaming Dissapointments is the eleventh episode of Gamer Nation. It is ten 
minutes and fifty three seconds long.
Sohinki,Jovenshire, and Lasercorn talk about their biggest gaming dissapointments. The ones they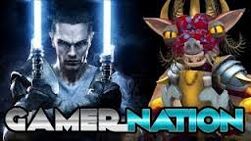 talk about are Star Wars:The Force Unleashed 2, NeverDead, and Twisted Metal 3.
Reception:
Edit
The video has 372,495 views and 5,959 likes.