Gruesome Deaths For The Win is an episode of Top 5 Friday. It is two minutes and fourty-four seconds long.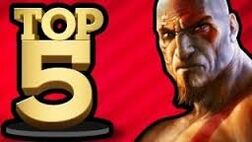 Sohinki explains the most gruesome deaths in video gaming.
5.God Of War
4.Max Payne
3.Mortal Kombat
2.Resident Evil 6
1.Dead Space
Reception:
Edit
The video has 6,709 likes and 216,388 views.