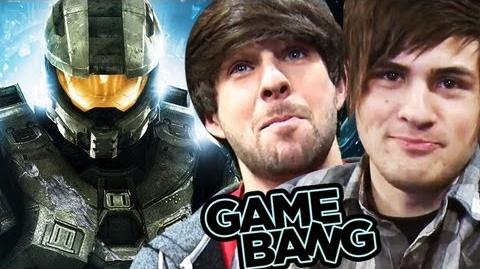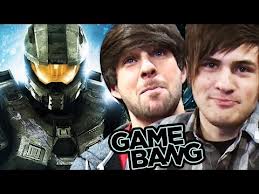 Protect the Flag is the 15th episode of Smosh Game Bang. It is twelve seconds and eight seconds long.
They play Halo 4 Capture The Flag Mode.According to Anthony (and Lasercorn) the changed the teams a bit because of experience. The new teams are the Flaming Turtles (Ian, Mari and Joven) and the Ballbusters (Lasercorn, Sohinki and Anthony). The Flaming Turtles (who Ian calls an "unbalanced team") lose and have to sing the Beyonce song Halo.
Reception:
Edit
The video has a million views and 15,870 likes.